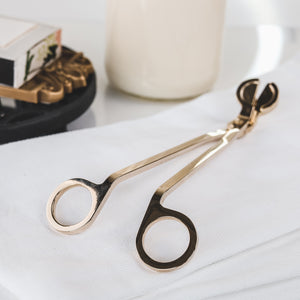 After each time you burn your candle, cut the wick down to 1/4". This will reduce soot and maximize the life, performance and full fragrance of your candle, and it's never been easier with these high quality wick trimmers!
GORGEOUS SOAP
I literally love the hippie dippie scent it smells like absolute heaven. The soap is so pretty and shimmers. The candle i got smells so good and leaves my room smelling amazing. the trimer works very well and is a pretty gold color. Love this
Aesthetic Working Trimmers!
I got the wick trimmers since I've been needing one and the color was nice. It functions well after having it for a couple of weeks!