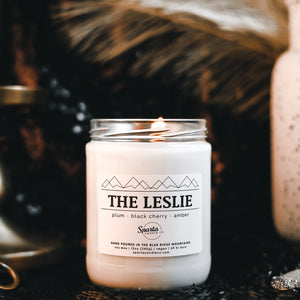 plum - black cherry - amber
Named after our favorite Leslie.
Fav candle so far
This is my favorite candle scent so far and it is what I light at night while I am getting ready for bed and its just such a pleasant smell. Great if you like the sweet smell but are not a fan of floral scents.
OMG
This little guy is out of this world. I actually regret buying the smaller one because it smells so good that I'm going to need more. You can absolutely smell the hints of plum, black cherry, and amber. Totally worth it if you love sweeter and fruitier candles.