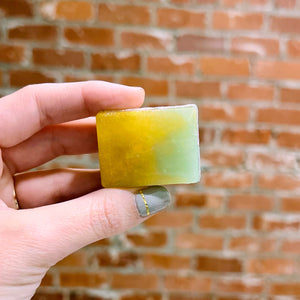 tea tree - lavender
Sample sized soap to try new scents or share your favorites.
0.56 oz. (16g)
Ingredients: Olive Oil, Palm Oil, Coconut Oil, Safflower Oil, Glycerin, Natural Hemp Seed Oil, Honey, Water, Tea Tree Essential Oil, Lavender Essential Oil, Kaolin Clay, Sodium Hydroxide, Sorbitol, Propylene Glycol, Sorbitan Oleate, Oat Protein, Mica.
The best
I have this weird thing where I don't usually like bar soap but this soap is so gentle on my skin and gets super foamy which I really like. Soaps usually dry out my skin but this soap is perfect.