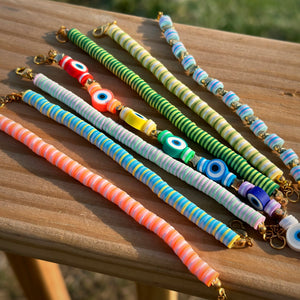 Maggie is a local 13-year-old artist who loves many forms of art: jewelry, painting, knitting, clay, paper mache, digital art, guitar, and more. She is excited to use the proceeds from her bracelet sales to further explore her artistic abilities.
Your bracelet color/design will be a surprise!
The bracelets are stretchy (but very high quality) and will fit most wrists.