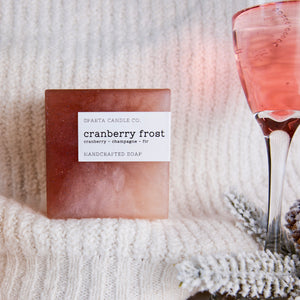 cranberry - champagne - fir
This soap offers a delightful and harmonious fragrance that will transport you to a winter wonderland, filling your senses with the joy and charm of the holidays.
4.5 oz.
Ingredients: Coconut Oil, Palm Oil, Safflower Oil, Glycerin, Aloe Vera Gel, Water, Fragrance, Sodium Hydroxide, Sorbitol, Propylene Glycol, Sorbitan Oleate, Oat Protein, Titanium Dioxide, Flax Seeds, Mica.