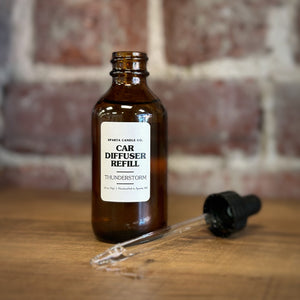 Refill your car diffuser 6-7 times with this dropper bottle.

1.8 oz.
car diffuser refill = answered prayers!
I'd started using whatever oils I had around to refill my Sparta car diffuser(s), which I adore because they work so well and are soooooo cute -- they just got used up pretty quickly in the Southern summer sun & heat. I believe I'll see more longevity overall in the contents of each wee glass bottle when the weather is cool. Really happy to see a refill option, thanks Sparta Candle!