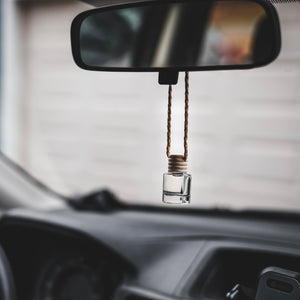 Try one of our bestselling scents on the go! Perfect for your car, office, bathroom, and more.
Luna Car Diffuser
I love this car diffuser, it is subtle and perfect!! I like that you can kind of control how much you smell and how long it lasts by flipping the diffuser upside down or not. My car smells amazing with Luna and I will be buying refills. The design is very nice too.
So good!
Smells just like the first soap I fell in love with! It's not over powering, just enough! Would buy again!
Perfect!
Love the look & all the scents of the car diffusers! Thunderstorm is my fave!
Incredible Quality
I love this car diffuser so much! The scent is so amazing and is honestly the perfect amount. It's not too overpowering but it's enough that you can for sure smell it. Will be buying again!