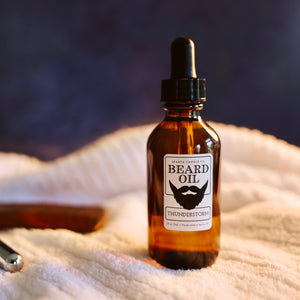 Turn your rough, scratchy stubble into a smooth and soft oasis of facial glory with our beard oil. Made with natural ingredients, this luxurious oil will hydrate your face and moisturize your bristles, leaving them looking and feeling like a million bucks.
1.8 oz.
It smells wonderful and is a good price.
I got the High Country Beard Oil and it smells wonderful. It spreads evenly, and hydrated my beard to looking healthy again. At $14 - 15 dollars it was worth the price. Within 1 day my beard went from rough to soft to touch and groom. Definitely, buying this again!
A gift for my partner but really a gift for me
Smells SO nice and makes the beard soft to the touch