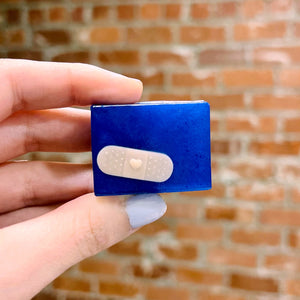 grapefruit - lavender - mint
Sample sized soap to try new scents or share your favorites.
0.56 oz. (16g)
Ingredients: Coconut Oil, Palm Oil, Safflower Oil, Glycerin, Aloe Vera Gel, Goat Milk, Water, Fragrance, Sodium Hydroxide, Sorbitol, Propylene Glycol, Sorbitan Oleate, Oat Protein, Titanium Dioxide, Mica.

As always, amazing
Ordered these to my boyfriends house and he was immediately in love with all the soaps and getting to smell them all! This one didn't disappoint. Sparta candle co always perfectly balances texture, appearance, and a scent that is beautifully noticeable but never overwhelming! Thanks again!