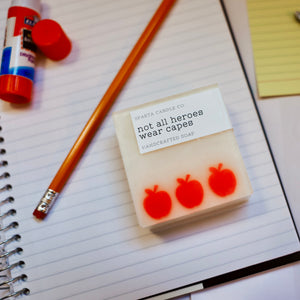 4.5 oz.
Ingredients: Coconut Oil, Palm Oil, Safflower Oil, Glycerin, Aloe Vera Gel, Goat Milk, Water, Fragrance, Sodium Hydroxide, Sorbitol, Propylene Glycol, Sorbitan Oleate, Oat Protein, Titanium Dioxide, Mica
Amazing
I'm so happy I bought the soap!!
Cutest gift ever!
I saw this on tiktok and knew I had to get it for my mom! I know other relatives of nurses out there know how fun it is to find small gifts like this. It came in the mail today and was even better than the photo. Appreciate all your hard work, and listening to the comments. Will definitely be purchasing again!